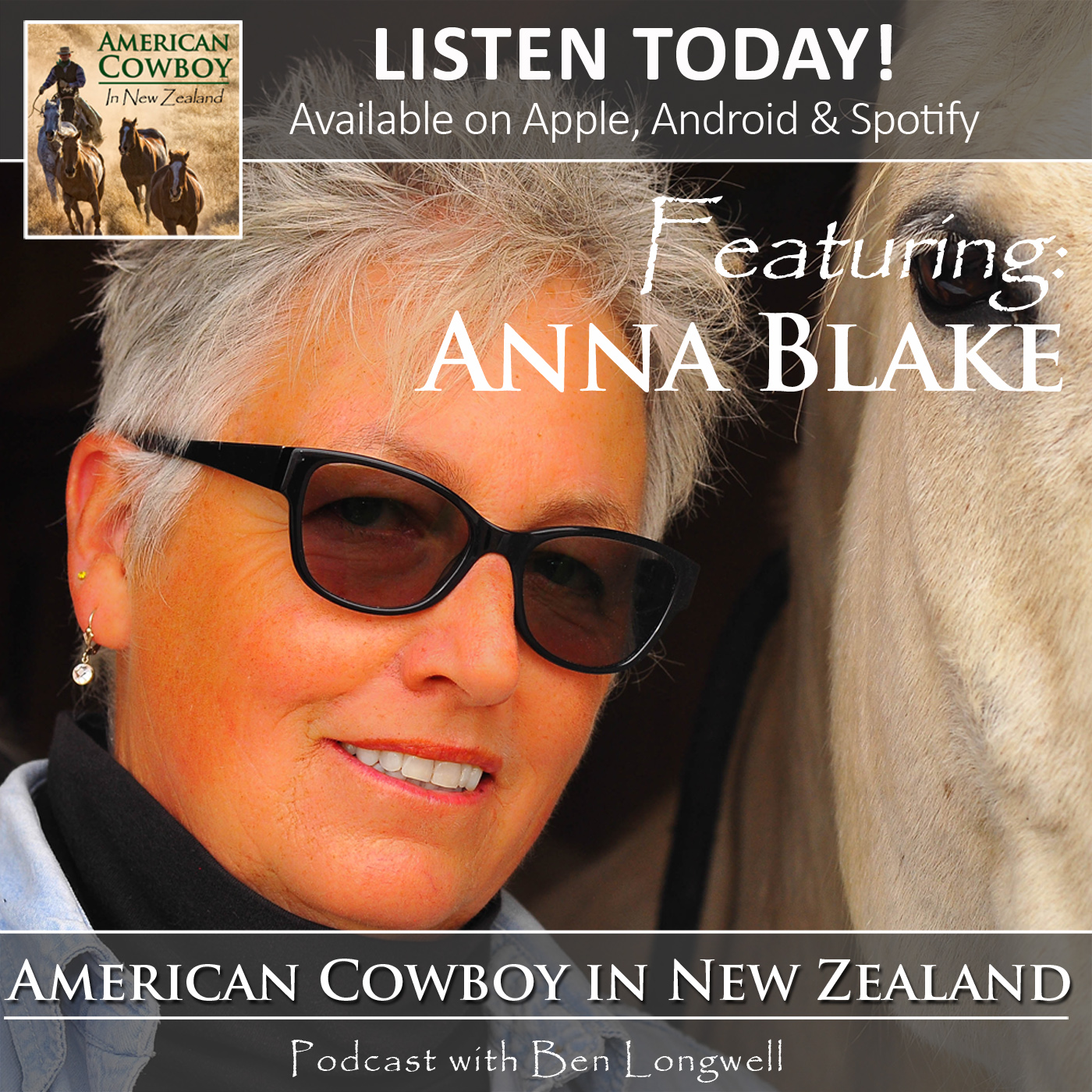 It was a lot of fun (and thought-provoking!) to visit with Anna, after having met her at Equidays here in New Zealand in '18. She has such a way with horses and words! 
Anna Blake is a horse advocate, trainer, international clinician, and award-winning author of six books. Anna believes affirmative training principles build a Relaxed & Forward foundation that crosses over all riding disciplines in the same way that the understanding of Calming Signals benefits all equine communication. We hold a profound concern for the horse's mental and physical welfare.
"It's serious training but I keep a light heart because horses like us that way." At home at Infinity Farm, on the windy treeless prairie of Colorado, with a multi-species herd of horses, llamas, goats, dogs, and our moral compass, Edgar Rice Burro.
 
www.AnnaBlake.com 
Facebook: https://www.facebook.com/relaxedforward/ 
Facebook Author https://www.facebook.com/AnnaBlake.Author/   
Instagram  @annamblake9
Twitter: @anna Blake 
About American Cowboy In New Zealand Podcast: Join horseman Ben Longwell, an American Cowboy living in New Zealand, as he shares stories & adventures and interviews extraordinary men and women in the equine and ranching industries to gain insight into horsemanship and life itself. As part of his mission to help people and their horses achieve more together, through his business True West Horsemanship Ltd, this show includes horsemanship & training tips, stories, interviews with other industry professionals, and tips for personal development and life applications.
http://truewesthorsemanship.com
https://www.facebook.com/truewesthorsemanship
https://www.instagram.com/true_west_horsemanship
https://www.youtube.com/cowboyandkiwigirl
https://www.tiktok.com/@true_west_horsemanship