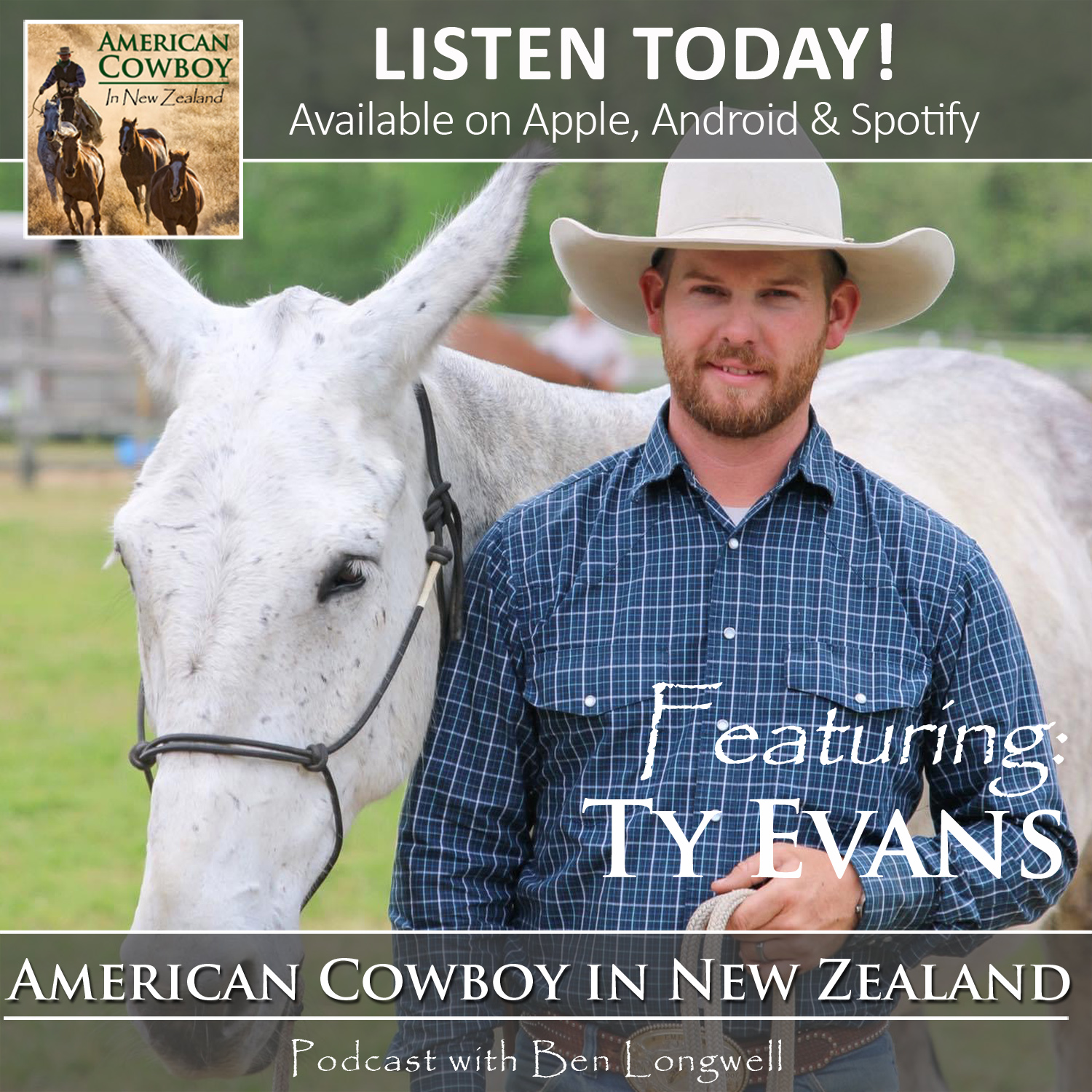 It was such fun to catch up with muleman, Ty Evans, to talk mulemanship/horsemanship and life!
About Ty: Ty Evans is a Christian, family man, and muleman. Ty, along with his wife Skye and daughters Ellie and Swayzee, spend 9 months a year traveling all over the US, Australia, and Canada teaching Mulemanship clinics. Ty strives to help people and their mules to be the best they can be. Along with teaching clinics, Ty offers a Online Video Library, a weekly newsletter, and is the Host of the Everyday Mulemanship Podcast. 
Website: www.tsmules.com 
Facebook: Facebook.com/tsmules 
Instagram: tsmules 
Podcast: Everyday Mulemanship with Ty Evans
About American Cowboy In New Zealand Podcast: Join horseman Ben Longwell, an American Cowboy living in New Zealand, as he shares stories & adventures and interviews extraordinary men and women in the equine and ranching industries to gain insight into horsemanship and life itself. As part of his mission to help people and their horses achieve more together, through his business True West Horsemanship Ltd, this show includes horsemanship & training tips, stories, interviews with other industry professionals, and tips for personal development and life applications.
http://truewesthorsemanship.com
https://www.facebook.com/truewesthorsemanship
https://www.instagram.com/true_west_horsemanship
https://www.youtube.com/cowboyandkiwigirl
https://www.tiktok.com/@true_west_horsemanship