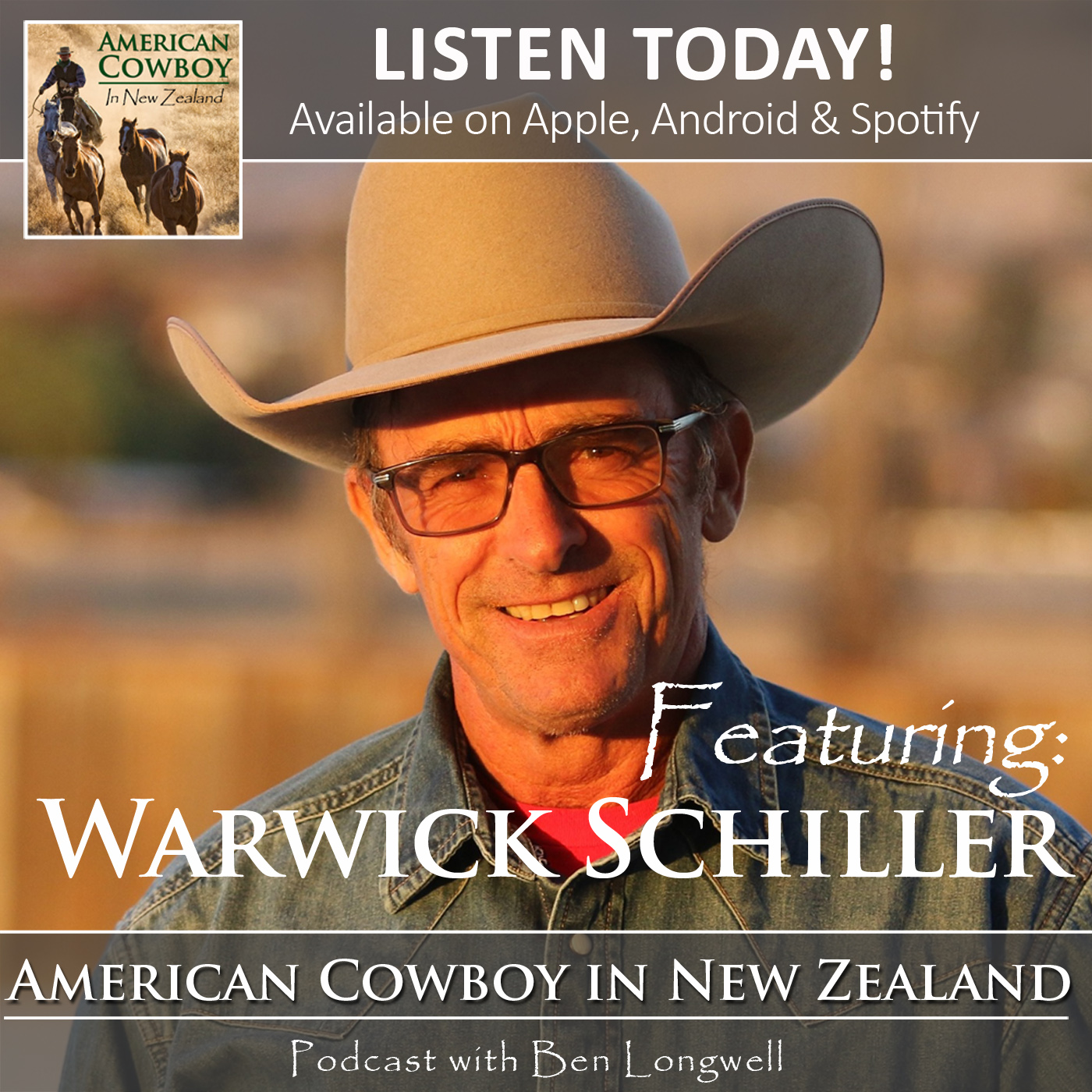 It was an honor to catch up with world renowned horseman Warwick Schiller again, hear more of his story and discuss fresh insights that he has been developing.
A lifelong equestrian of varying disciplines, Warwick Schiller moved from his home country of Australia in his 20s to the United States in order to pursue his dream of training horses. He focused his competitive efforts on Reining, becoming an NRHA Reserve World Champion, and also representing Australia at the 2010 & 2018 World Equestrian Games. Warwick's ever-evolving training philosophy places the horse's mental well-being at the forefront of every interaction. He now spends his time helping people create deep and meaningful relationships with their horses, by helping them to change their perceptions about their horses and themselves. His unique ability to relate horse training to greater life lessons, partnered with his science-based training approach, has transformed thousands of horses and people around the world and is reflected by his growing fan base among riders interested in a kinder, more horse-centric method of training. Warwick has over 600 training videos on his online video platform, designed to create a relaxed, connected and skilled equine partner,  as well as close to 200,000 followers on social media and 23 million views on YouTube.
Find Warwick at: https://warwickschiller.com
About American Cowboy In New Zealand Podcast: Join horseman Ben Longwell, an American Cowboy living in New Zealand, as he shares stories & adventures and interviews extraordinary men and women in the equine and ranching industries to gain insight into horsemanship and life itself. As part of his mission to help people and their horses achieve more together, through his business True West Horsemanship Ltd, this show will include horsemanship & training tips, stories, interviews with other industry professionals, and tips for personal development and life applications.
http://truewesthorsemanship.com
https://www.facebook.com/truewesthorsemanship
https://www.instagram.com/true_west_horsemanship
https://www.youtube.com/cowboyandkiwigirl
https://www.tiktok.com/@true_west_horsemanship