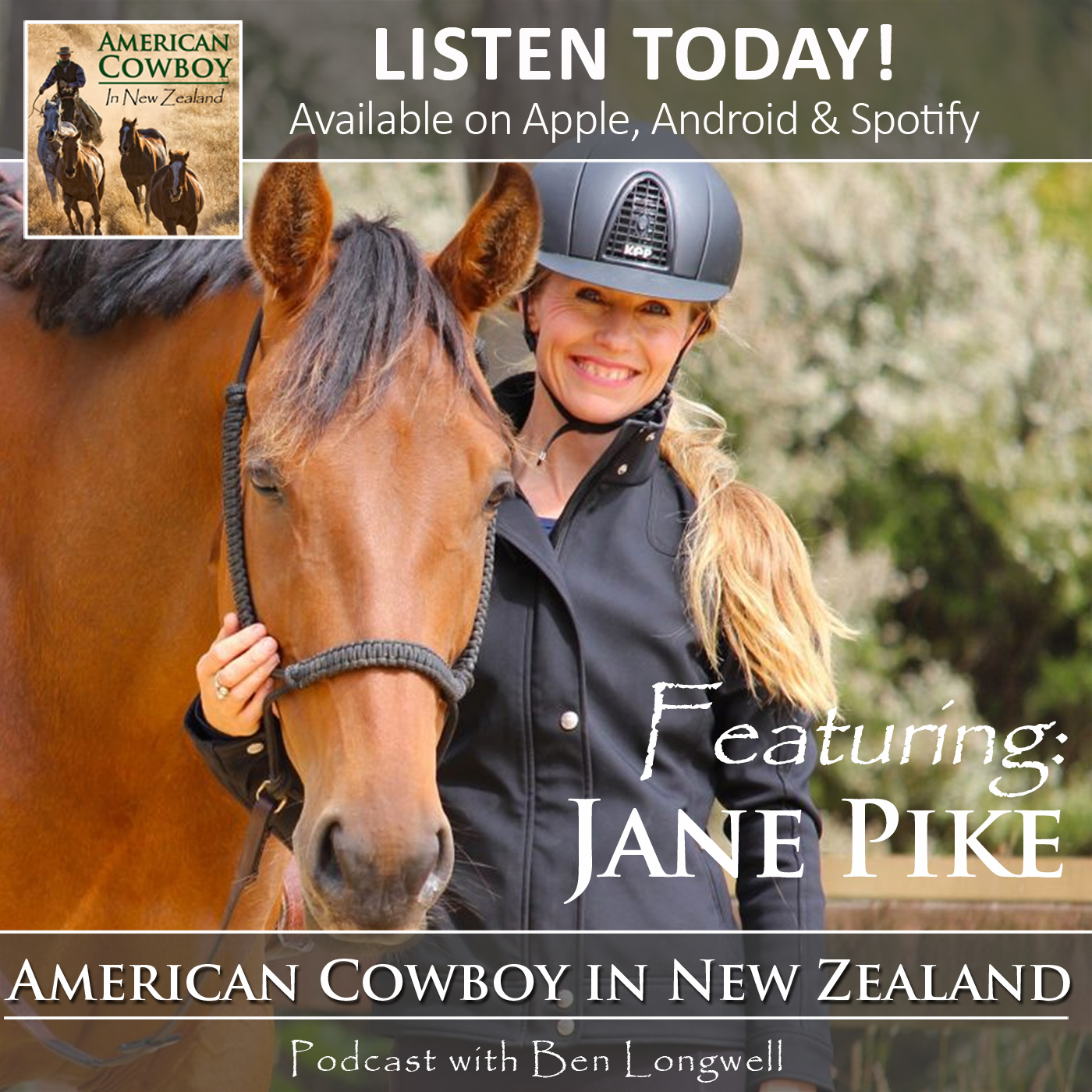 I always enjoy catching up with Jane, whether at an expo, a clinic or when our families get together for a meal! Jane works incredibly with a huge array of riders all over the world.
As a qualified and successful equestrian mental skills, mindset & trauma-informed movement coach, Jane has worked with both competitive and recreational horse riders all over the world, inspiring them to new levels of confidence, connection and performance. She specialises in movement education and biomechanics with a specific emphasis on the nervous system, allowing us to reprogram reflexive emotional and physical responses.
Find Jane at: https://confidentrider.online/
https://www.facebook.com/TheConfidentRider/
https://www.instagram.com/confident_rider/
About American Cowboy In New Zealand Podcast: Join horseman Ben Longwell, an American Cowboy living in New Zealand, as he shares stories & adventures and interviews extraordinary men and women in the equine and ranching industries to gain insight into horsemanship and life itself. As part of his mission to help people and their horses achieve more together, through his business True West Horsemanship Ltd, this show will include horsemanship & training tips, stories, interviews with other industry professionals, and tips for personal development and life applications.
http://truewesthorsemanship.com
https://www.facebook.com/truewesthorsemanship
https://www.instagram.com/true_west_horsemanship
https://www.youtube.com/cowboyandkiwigirl
https://www.tiktok.com/@true_west_horsemanship