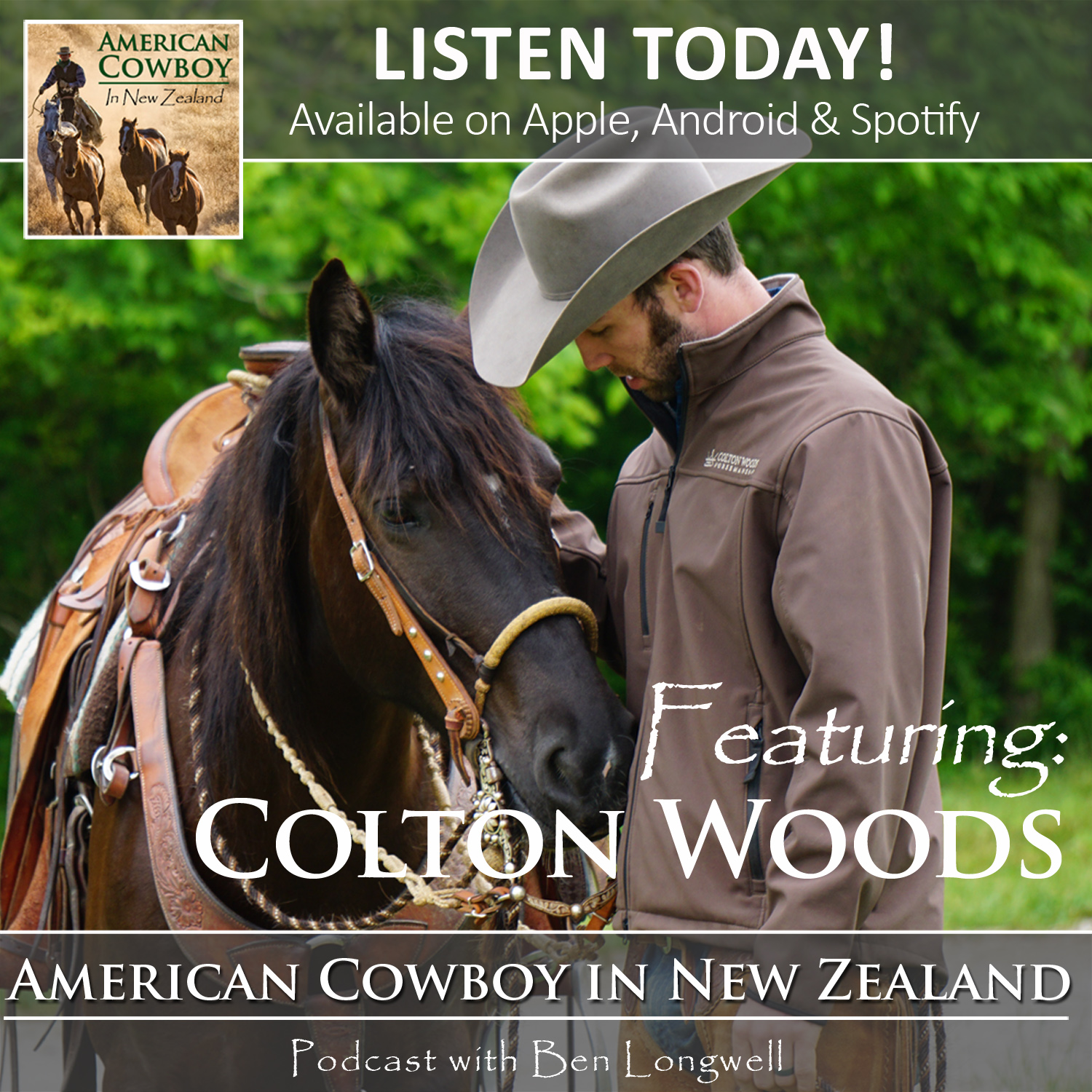 It is an honor to have caught up with Colton Woods recently! We haven't met in person yet, but have enjoyed getting to know one another through social media and visiting on one another's podcasts. It is always enjoyable to visit with a like-minded student of the horse!
Colton is an evolving horseman who is dedicated to teaching his students a progressive horsemanship approach built on practical application and understanding of the horse on a mental, physical, emotional and spiritual level. Colton has a deep passion for bringing together the similarities and uniqueness, which both Dressage and the Vaquero Bridle Horse traditions have to offer. He is continually pushing himself personally and professionally to develop his own understandings, insights, and skill sets to help better serve the horses and humans that he is blessed to work with. 
To Colton, horsemanship is not just a way to train a horse, but it is everything we do with our horses and in our own lives. Colton and his wife, Maredith, own and operate Colton Woods Horsemanship based in Lexington, Kentucky. They serve the their clients through their Online Video Library, the Heart of Horsemanship Podcast, teaching horse and human development clinics, training horses and teaching lessons.
Find Colton at: https://ColtonWoodsHorsemanship.com
https://www.facebook.com/ColtonWoodsHorsemanship
https://www.instagram.com/coltonwoodshorsemanship/ 
About American Cowboy In New Zealand Podcast: Join horseman Ben Longwell, an American Cowboy living in New Zealand, as he shares stories & adventures and interviews extraordinary men and women in the equine and ranching industries to gain insight into horsemanship and life itself. As part of his mission to help people and their horses achieve more together, through his business True West Horsemanship Ltd, this show will include horsemanship & training tips, stories, interviews with other industry professionals, and tips for personal development and life applications.
http://truewesthorsemanship.com
https://www.facebook.com/truewesthorsemanship
https://www.instagram.com/true_west_horsemanship
https://www.youtube.com/cowboyandkiwigirl
https://www.tiktok.com/@true_west_horsemanship